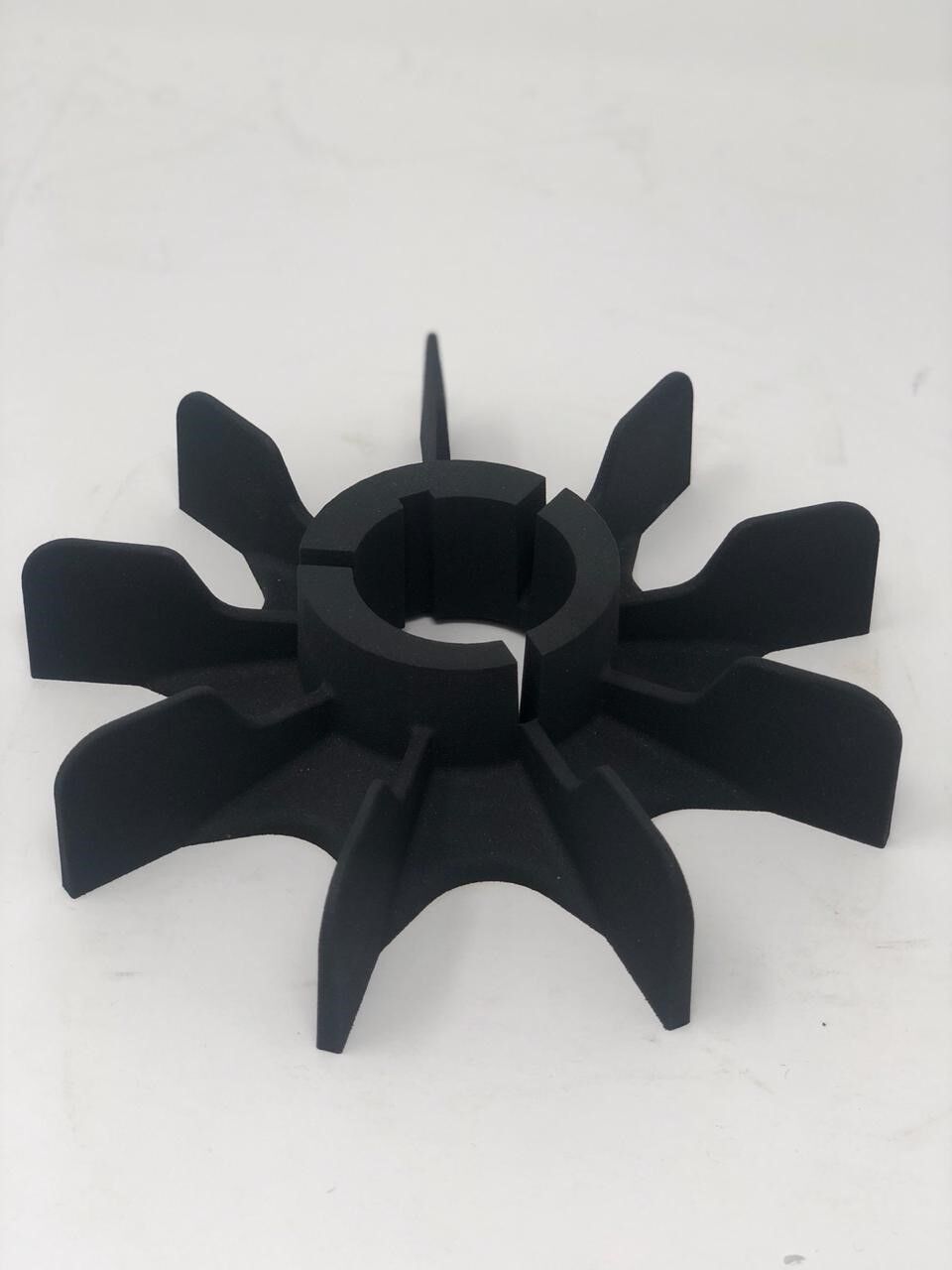 Saudi Aramco's Yanbu refinery got in touch with DarTec regarding an emergency and unexpected damage to one their blower fans that are made of Polyoxymethylene – POM and they needed an immediate replacement to bring the blower back into operation. To make matters worse, the only reference part available was in three broken pieces. DarTec managed to scan the damaged pieces of the blower fan and digitally reconstruct them to form a single cohesive and homogeneous part. Since POM is not an available material for 3D printing, the closest alternative was polyamide, which was used to 3D print the blower fan. Additionally, DarTec managed to machine an additional blower fan from POM and delivered both to the plant, where both the 3D printed, and machined blower fans were installed and have been in operation since July 2018.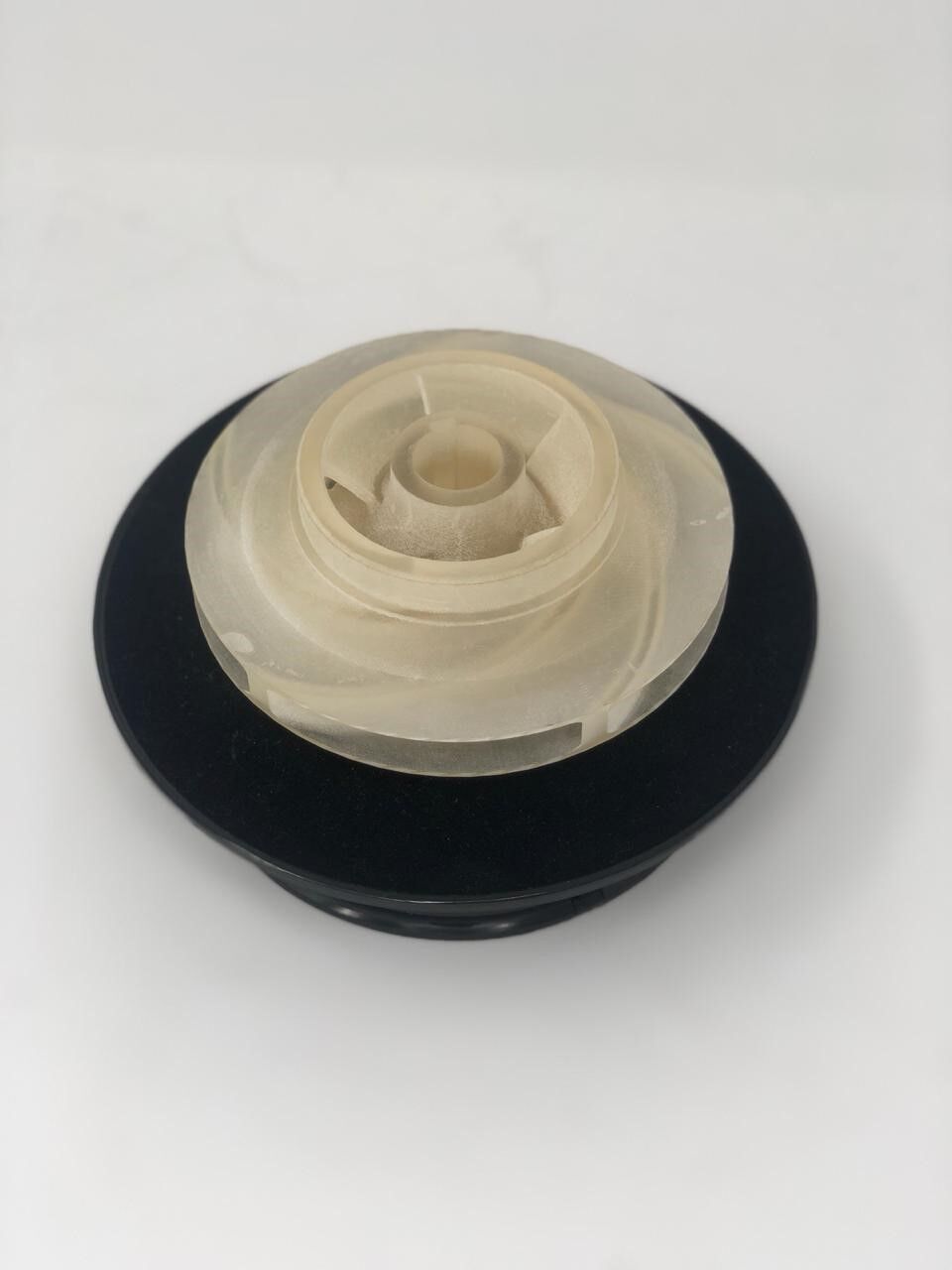 Saudi Aramco's Yanbu refinery wanted to explore the possibilities of reverse engineering complicated parts, so they've nominated two closed impellers and one open one. The image here illustrates a scaled-down version for one of the complicated closed-profile impellers, where the original sample was made from Stainless Steel 316 and the 3D printed impeller was printed using translucent Resin-based Acrylic Plastic – Photopolymer to clearly show the internal hidden features and undercuts. This was used as a visual tool to help explain the complexities of reverse engineering and the function of a closed impeller to non-technical people.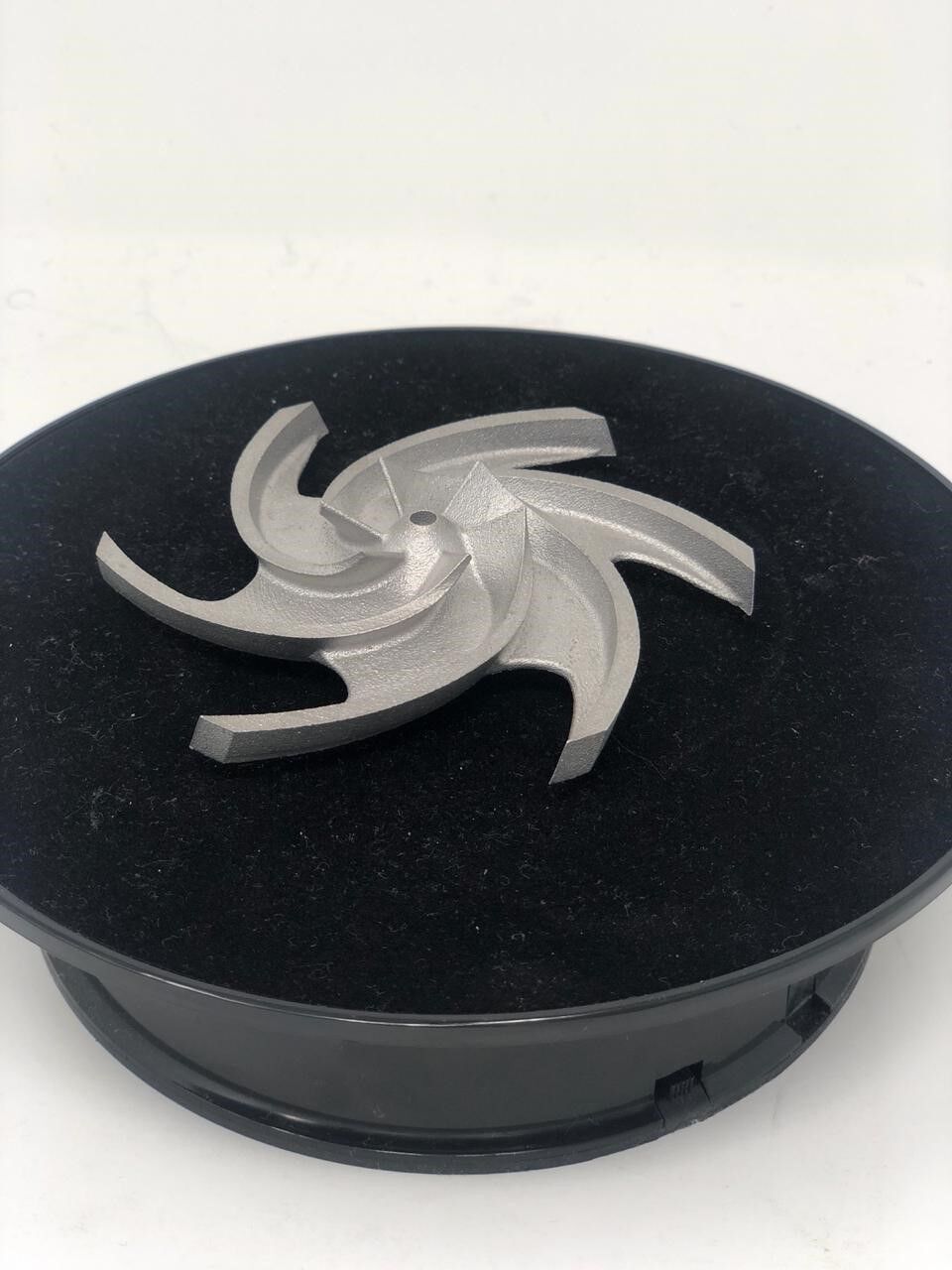 Saudi Aramco's Yanbu refinery wanted to explore the possibilities of reverse engineering open-feature parts, and this open impeller is one of those parts that were nominated for reverse engineering. The image here illustrates a scaled-down version of the open impellers, where the original and 3D printed samples were made from Aluminum 6061. This was used to facilitate discussion and to help explain the complicated process of reverse engineering to non-technical people.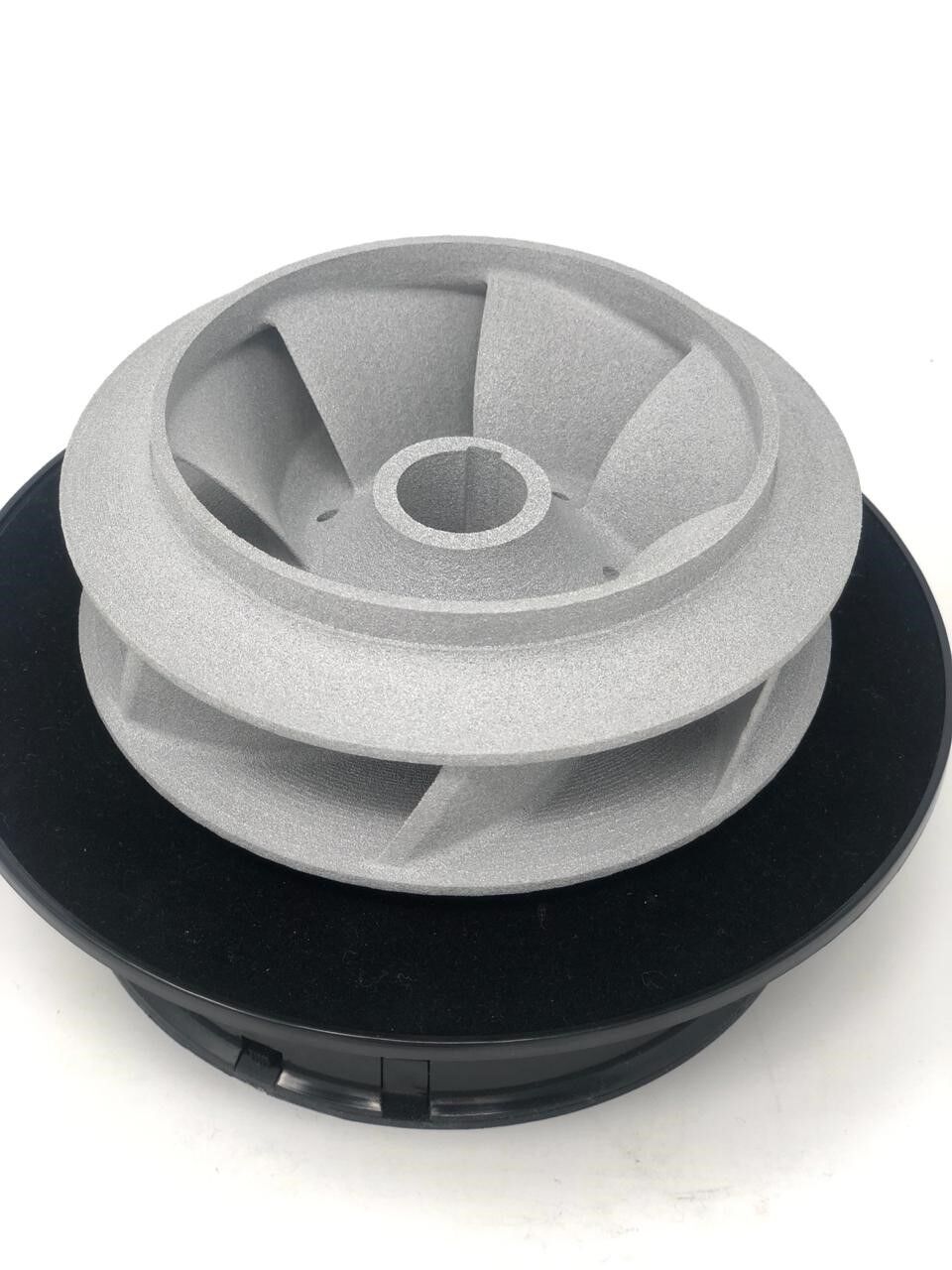 Saudi Electricity Company – SEC had one of their water pump closed impellers that was originally made of Bronze to be cast instead from a different material; Stainless Steel 316. The process was completed using reverse engineering and a scaled-down version of the closed impeller was 3D printed to showcase the case study to other plants and assure them with the high-quality of reverse engineering and its controlled risk that has allowed Rabigh power plant to use four (4) reverse-engineered closed-profile impellers since 2015 without issues. The 3D printed model was printed using Polyamide (PA 12) powder & Aluminum Powder to give the printed model an industrial look-and-feel, which had a positive impact on those who examined the part because it made the project more real when it looks more like a metal instead of plastic.
Saline Water Conversion Corporation – SWCC had strong reservations against using reverse engineering for critical parts that are exposed to high temperatures; such as the boiler tips used in boilers. SWCC believed that it would be close to impossible to develop the required access holes correctly at the right angles with the right tolerances. As part of DarTec's efforts to sell them on the idea, two 3D printed models were developed, where one use Alumide to show how the final part would look like and the other translucent Photopolymer model showed clearly the angular directions and sizes of the access holes inside the part itself. This exercise actually helped convince the engineers to proceed with a pilot order for 10 pieces, which performed just as good as the OEM design after carefully monitoring and testing the burner tips for over six-months (6). This success let to future orders at SWCC in addition to SEC and ROMCO when they've heard about this success of the pilot experiment based on the inspection reports that were presented in addition to SWCC's Certificate of Satisfaction, which was signed by the plant manager.
The Royal Saudi Land Forces had an embargo by Germany to supply spare parts for German-made equipment and weapons due to the wars in Yamen and Syria as its their policy that they cannot supply a country with spare parts that has entered into war of any kind. Therefore, the Royal Saudi Land Forces reached-out to DarTec to develop required spare parts for their Heckler & Koch G35 assault rifle with large quantities; however, they could qualify the large order after passing he 1st article inspection. The difficulty in this approach is that DarTec cannot bare the expenses of developing he required dies to produce the small parts that are manufactured using Metal Injection Molding processes, which is not common manufacturing process that is radially available. To overcome this obstacle, the parts were first 3D printed out of Alumide to demonstrate capabilities and later on from Stainless Steel 316 to pass the first article inspection, which entailed testing the part by using the rifle to firer 10,000 shots without jamming. Due in large part to changes in management, the project got canceled and did not continue. Nonetheless, military personal were impressed by the innovative approach of overcoming first article acceptance and avoiding upfront investment prior to receiving the Purchase Order as a way to de-risk investments.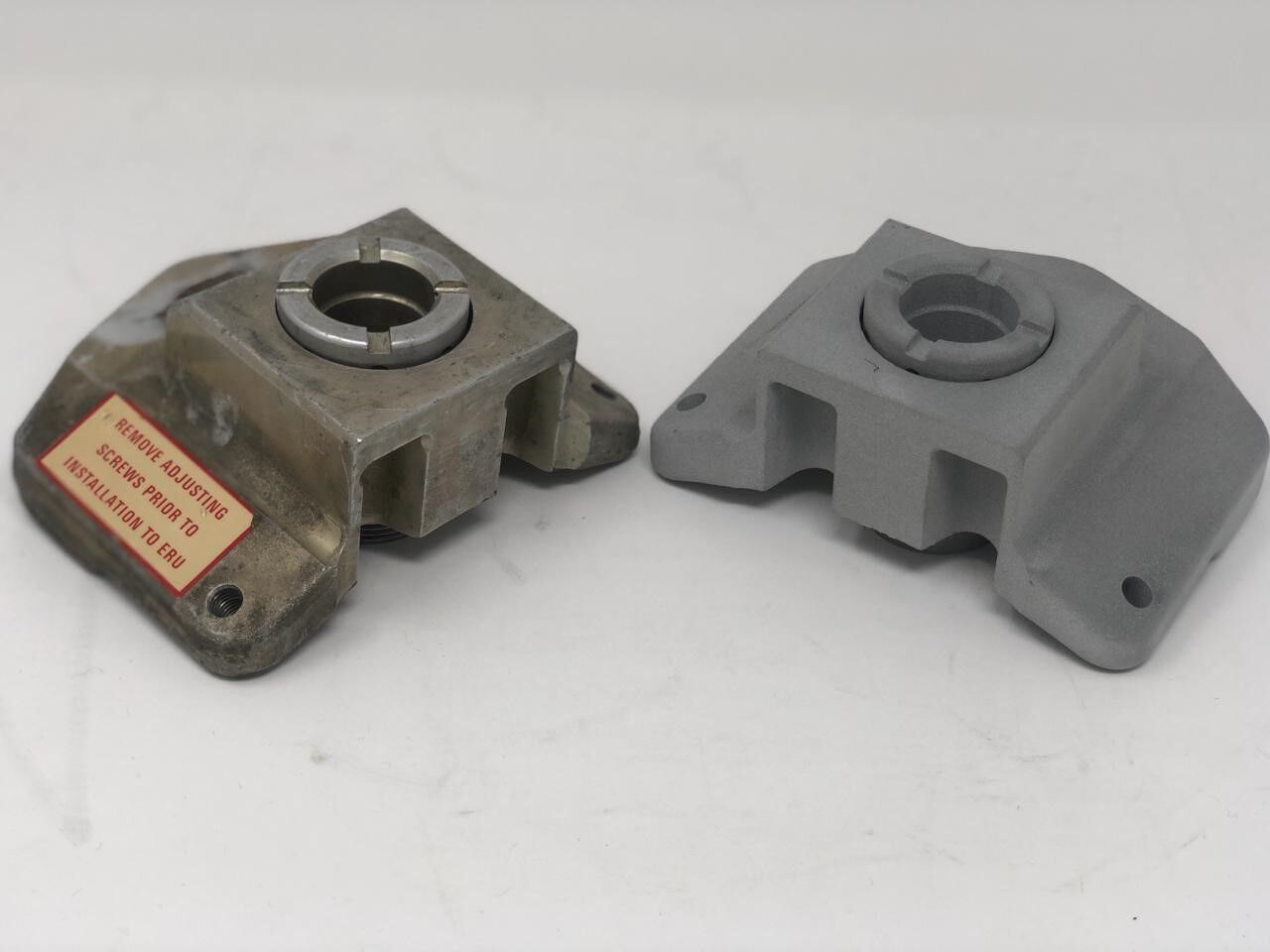 The Royal Saudi Air Forces needed to localize one of BAE System's parts used in their Panavia Tornado fighter jets and found tremendous difficulties in soliciting the support of local forging facilities who could meet the strict air force requirements due to the critical nature of the parts that they wanted to localize. The part that they were interested in localizing was the suspension lug assembly, which is a consumable part used to secure and hold missiles onboard the aircraft to ensure safe release when needed. DarTec managed to reverse engineer the assembly parts and develop the required dies to forge the parts. as a way to prove to the Royal Saudi Air Forces that part dimensions are equivalent to the original before investing in the die development, a 3D printed model of the suspension lug assembly was printed and presented to them for verification, which worked, and the project continued successfully.
Tasnee petrochemical company had an unexpected failure in one of their blowers with relatively large closed impellers made from Aluminum 6061, which were difficult to cast. The OEM told them that they required two-months to procure the parts and Tasnee simply did not have that kind of time on their hands. Therefore, Tasnee engineers reached-out to DarTec in order to find local solutions that are effective. However, Tasnee management was not convinced that DarTec could reverse engineer the parts, develop the moulds, cast the parts correctly, and pass all required inspections (dynamic balancing, Die Penetrant Testing – DPT, and radiograph testing) and have all of that done in less time than it would take the OEM to procure. Therefore, DarTec 3D printed scaled-down versions of the two large impellers and shipped them to Tasnee management in Jubail. The approval for DarTec to proceed and move forward was given instantly and DarTec managed to deliver the locally casted impellers before OEM parts reached the Kingdom.